Latest News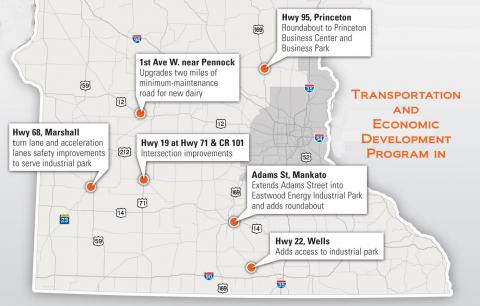 See attached list of TED Grant Projects below.
Lt Gov Tina Smith and MnDOT Commissioner Charlie Zelle announced the projects for the latest round of funding provided under the Transportation Economic Development Program (TED).
The $32 million provided this year in state TED funds will help leverage other federal, state, local, and private funding for a total construction program of $137 million. State funding…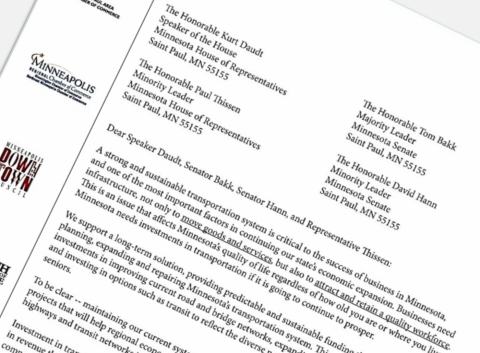 Six business organizations, including the Duluth Area Chamber of Commerce,Greate r Mankato Growth and St. Paul Area Chamber of Commerce, publicly called onlegislators to fix transportation this year with new revenue.
Business Support for Transportation