Location
InterContinental Saint Paul Riverfront
In-Person and Virtual options available!
Join us and connect with colleagues, clients and other professionals from all across the state as we explore the outcome of the 2020 Elections and the impact for transportation in Minnesota. 
8:30 AM

-

Registration
Breakfast included for In-Person Attendees

9:00 AM

-

Welcome & Business Meeting with Elections

 
 

Election of new Board for 2021

9:30 AM

-

Transportation Funding - Latest Update

 
 

Josh Knatterud-Hubinger, MnDOT
Update on receipts from Fuel tax, MVST, Tab Fees, Sales tax and funding outlook for 2021.


10:00 AM

-

2020 Election Results:/2021 Session Preview -

 
 

Margaret Donahoe, Alliance

Blois Olson, Fluence Media

Nate Runke, Operating Engineers, Local 49 New lawmakers,

New majorities? We'll examine the results of the legislative races and national races and how changes will impact the prospects for transportation funding in 2021. at both the state and federal levels.

10:30 AM

-

Minnesota's Economy in 2021: View from the Federal Reserve Bank

 
 

Director, Regional Outreach, Joe Mahon

The Federal Reserve Bank of Minneapolis continues to track pandemic effects on the construction sector across the Ninth District, a region that includes Minnesota, the Dakotas, Montana, northwestern Wisconsin, and Michigan's Upper Peninsula . Learn more about what to expect in construction in 2021.

11:15 AM

-

Break

11:30 AM

-

Transportation Advocate Awards Luncheon

 
 

Koniarski Award - U.S. Highway 14 Partnership

Mathiowetz Award - John Minnerath, Central Specialties

Advocate Award - Scott Peterson, MnDOT

Legislator Advocate Award - Senator David Senjem

Legislator Advocate Award - Rep. Mary Murphy

*Play Transportation Trivia with Colleagues for great prizes

Get a group of colleagues together or sign up and we'll create a team for you. Groups will work together to answer transportation trivia questions with the top teams winning prizes for each team member.

1:00 PM

-

Minnesota Construction Forecast 

 
 

Local Funding and Project Update -

Marc Briese, MnDOT State Aid;

Jodi Teich, Stearns County

Distribution of bond funds for Local Road Improvement Program, Local Bridge Program, and update on local road construction programs and needs.

 
 

MnDOT Construction Program -

Josh Knatterud-Hubinger, MnDOT

Update on state road construction program for 2021 and 2022

 
 

State Project Selection Process -

Philip Schaffner, MnDOT

Get the latest information on how MnDOT selects projects and new legislative requirements for reporting on the project selection process.
 
 

Transit Projects -

Nick Thompson, Metropolitan Council

Update on the schedule for design and construction of transitways including Line D and Line B projects that were included in the bonding bill.

3:00 PM

-

Closing Remarks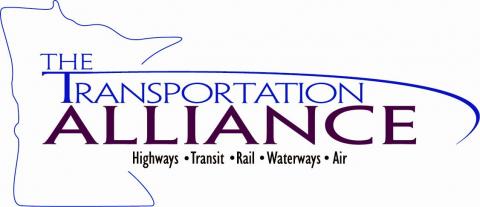 Event Accommodations
Registration Information
We will host In-Person attendees at the InterContinental Saint Paul Riverfront located at 11 East Kellogg Boulevard in Saint Paul, MN Breakfast and Lunch will be provided
Registration requires affirmation to abide by social distancing and mask-wearing guidelines during the event.
In- Person Option:
Member - $75
Non-Member - $100
Virtual Option:
Member - $50
Non-Member - $75