Location
Best Western Plus Capitol Ridge
2020 is the big Bonding Year!
Make a difference and help us secure funding for important transportation infrastructure projects in the 2020 Bonding Bill.
We'll be sending a strong message about the need for a permanent increase in dedicated transportation funding for all modes. Transportation Day at the Capitol is the one day out of the year that transportation advocates all gather together from different areas and different parts of the state to speak with a united voice for transportation funding.
Join your colleagues and friends for an information-packed day that includes hearing from key legislators as well as the opportunity to meet one-on-one with your legislators.
Alliance staff will arrange appointments and provide information and talking points to make it easy. Requests for appointments must be made by March 06, 2020.
Let's send a strong message and make 2020 a great year for transportation!
Tentative 2020 Transportation Day Schedule:
8:30 AM –       Registration/Breakfast
9:00 AM –       Welcome
                        Transportation Funding Campaign and Coalition – How you can make a Difference!
                                    Margaret Donahoe, Transportation Alliance
                                    Laura Zielger, AGC
10:00 AM -     Transportation Funding in the 2020 Session and Beyond
                                    MnDOT Commissioner Margaret Anderson Kelliher
                                    Met Council Chair Charlie Zelle
10:30 AM -     Issues Update
Update on Connected and Autonomous Vehicle Task Force - Kristin White, CAVX Office
Changes Proposed to the Motor Vehicle Registration Tax - Josh Knatterud-Hubinger, Budget Director, MnDOT  
11:00 AM –     Break
11:30 AM –     Lunch/Legislators Invited
                                    Rep. Urdah
                                    Rep. Hornstein 
                                    Rep. Murphy
                                    Rep. Hortman
                                    Rep. Torkelson
                                    Rep. Wolgamott
                                    Rep. Daudt
                                    Senator Dibble
                                    Senator Senjem
                                    Senator Newman
                                    Senator Howe
                                    Senator Jasinski
                                    Senator Gazelka
                                    Senator Kent                          
1:30 PM  -       Wrap-Up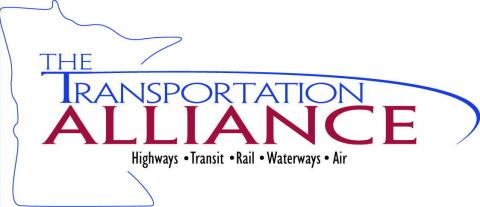 Event Accommodations
Best Western Plus Capitol Ridge
161 St. Anthony Avenue
St. Paul, MN  55130